We've Seen Everything – We'll Restore Anything
Whatever happened to your building – flooding, fire, mold, a chemical spill, or structural collapse – ERS will save the day. We have people awake and on-call 24/7, even on holidays.
Contact ERS immediately especially if you have standing water – it gets more expensive every minute.
24/7 Emergency response


414-571-9977


Total Disaster Restoration
Emergency Services for When Every Second Counts
ERS specializes in quick response disaster cleanup and restoration. Whether your home is flooded, burned, decrepit, moldy, contaminated, or otherwise unlivable, the Emergency Restoration Specialists are here to help.
When disaster strikes, it can be overwhelming. Let ERS help you restore your home when you absolutely need it.
Emergency water removal and flood damage mitigation
Professional drying
Water and fire damage repair
Wall, floor and ceiling tear-out/replacement
Mold removal
Careful cost assessment for repair vs. replacement
Carpet cleaning or replacement
Like-new building restoration
Decontamination
Spotless cleaning
Handling of the insurance claims process
We want your huge disaster to feel like a minor inconvenience.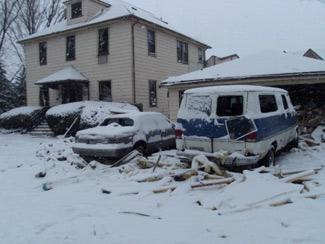 People had been using this property as a dump.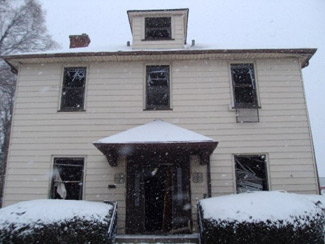 The window glass and frames were broken, letting snow in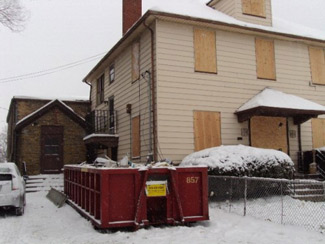 ERS quickly cleaned up, and boarded the windows.
Time is of the utmost importance. With every minute passing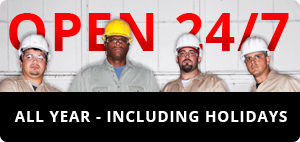 by, more damage is done to your home and valuables. Secondary problems will start setting in – like advanced water damage, water seepage & wicking, and mold growth.
For this reason, ERS is available 24/7. We know disasters don't accommodate personal schedules. When disaster strikes your home, give us a call and we'll rush over straight away and get to work mitigating and restoring the damage.
Clean-up for Water and Fire Damage
ERS is your best bet at bringing your home back to the condition it was in before the disaster hit. We guarantee our work 100% for the following disaster level events:
Water and Flood Damage Restoration
Water damage is a serious hazard to your house. The longer you wait to treat it the worse the damage gets.
Water damage comes in the form of:
Expansion and buckling
Loss of glue adhesion
Mold growth
Odor and discoloration
Rusting
Electrical system damage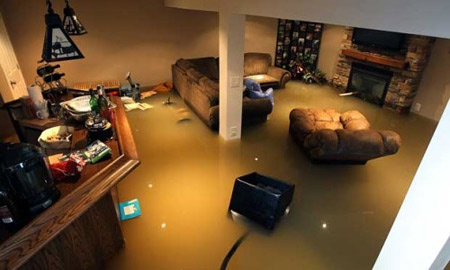 Mold Removal
Mold removal is often part of water damage restoration. Dark, moist places (like wet basements) are perfect for mold growth.
Mold not only destroys your belongings, it's an extreme health risk. High mold content inside a home causes respiratory problems and other serious health risks, often resulting in high medical expenses.
Fire and Smoke Damage Restoration
Fire damage is the fastest way to rack up expensive building repairs
Even a well-contained fire can damage a large area of the home, due to the smoke emitted. Smoke is comprised of microscopic unburnt fuel particles. These smoke particles will deposit on your belongings, creep between cracks and seams in your building, and foul up everything. Modern building materials and household plastics make smoke especially toxic, acidic, and pungent.
ERS will quickly repair fire and smoke damaged areas of your home, tearing out burnt materials and carefully washing any salvageable smoke-affected items. Even simply touching a smoke-deposited item with bare hands can irreparably damage the material, due to skin oils combining with acidic smoke.
Quickly contacting ERS will increase the value saved from the fire and minimize the number of items lost.
Cleanup and Decontamination
ERS offers cleanup and decontamination of sensitive sites such as crime scenes, suicides, and bio hazard spills. Our IICRC training makes ERS' technicians the ideal specialists for this kind of work. We handle sensitive emergency clean-ups with the utmost care and discretion.