Standing Water? Standing IN Water? Call now.
If your building is flooded, stop reading and call us!
If you've had previous damage from water and it's less of an emergency, you can call us or contact us by email.
Standing Water? Standing IN Water? Call now.
If your building is flooded, stop reading and call us!
If you've had previous damage from water and it's less of an emergency, you can call us or contact us by email – click the Contact Us button right here.



Water and Flood Mitigation Services
If your home is flooded with water, it is easy to become overwhelmed. But you don't have to take the aftermath on by yourself. ERS has over 25 years of experience handling  removal and restoration of water. Why ERS?
We move out to your location within an hour of your call
Available 24/7 all year (including holidays)
Specially trained technicians with IICRC-certification
We use commercial-grade tools to pump water out, suction it from floors, and dry it up
ERS doesn't just avert disaster – we'll clean and restore your building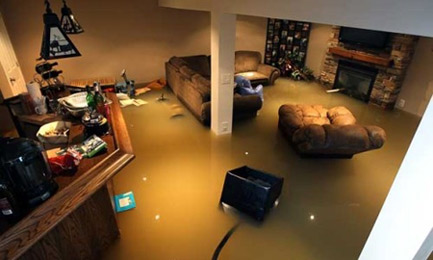 ERS' Restoration Services
The Emergency Restoration Specialists will do whatever it takes to de-flood, dry and repair your building:
Water pumping and drainage
Injectidrying and blow drying
Floor, wall and ceiling tear-out and replacement
Carpet Drying and Replacement
Other repairs
Removal of mold
Decontamination and spotless cleanup
Furniture cleaning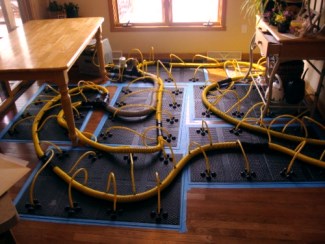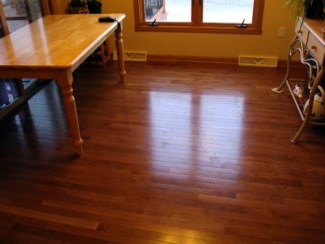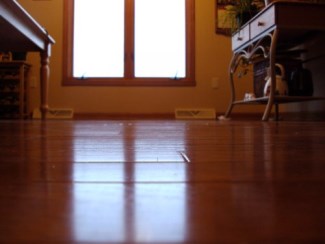 We set up an Injectidry system for this wet wood floor.
The result was a complete extraction of moisture which saved these beautiful wood floors from permanent damage.

Water Pumping and Drainage
If you've got a basement full of water damaging your possessions, the Emergency Restoration Specialists can quickly pump out standing water and restore your basement to what it once was. When your sump pump fails or a disastrous storm rips through and leaves a catastrophic amount of standing water, Emergency Restoration Specialists is on the other end of the line awaiting your call to pump it out.
Every minute standing water remains soaking into walls, floors, furniture and personal belongings increases the possibility of permanent damage. The longer you wait to deal with the problem, the likelihood of mold developing increases. The smell gets worse. The cost of repairs increases and your home's value plummets.
Jump on the problem before it's beyond repair. No other emergency professionals pump water out of your home and drain it properly faster than Emergency Restoration Specialists. We get it done fast, and get it done right.
Injectidrying and Blow Drying
Injectidrying works by forcing in controlled amounts of warm dry air beneath your walls, floors or ceilings to expedite the drying process and eliminate the threat of mold growth. Simply attempting to dry out surfaces from the top won't always do the trick after extensive damage. Injectidrying gets beneath surfaces.
Hoses plugged into small holes drilled behind the baseboard between studs blow constant warm dry air to quickly dry out wet drywall. Injectidrying systems pump air through specially designed mats attached to hardwood floors to draw moisture out from between the flutes.
Remember, air molecules move from high to low pressure. Injectidrying greatly decreases air pressure in the small spaces behind your walls or floors to facilitate the transfer of moisture from surfaces to the air. Emergency Restoration Specialists install comprehensive injectidrying systems to dry your basement and neutralize the threat of mold within days.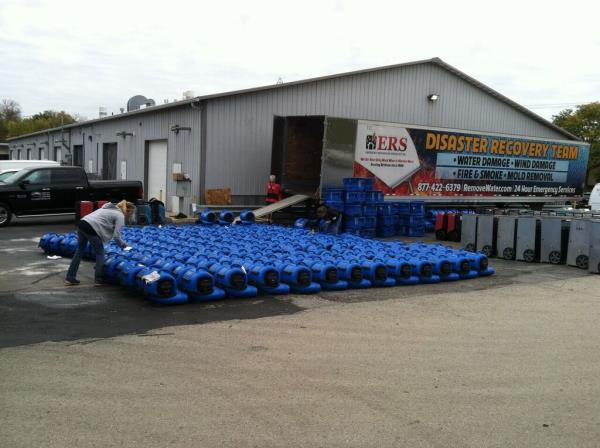 New blower fan shipment. We stock thousands more in the warehouse pictured here.
Floor, Wall and Ceiling Tear-out and Replacement
Emergency Restoration Specialists does far more than simply suck out standing water and call it a day. When we say "restoration," we mean it.
If water has become so problematic that your home is deteriorating and becoming a safety hazard, we perform restorative services to tear out floors, walls and ceilings made vulnerable by extensive seepage and mold growth. Brittle floors and ceilings are extremely unsafe and must be repaired.
Our field technicians are IICRC certified to clean and restore your home to what it was before the catastrophic damage. Emergency Restoration Specialists knows what they're doing, and no one does it better.
Carpet Drying and Replacement
When your basement or living area floods with standing water, the first victim of water is the carpeting. Depending on the scope of the damage, you will need your carpet cleaned or replaced. If the water collecting in your basement is removed quickly you may be able to get away with simply getting your carpet cleaned. If left to fester and corrode, standing water may damage your carpet beyond repair, and you need it replaced.
No matter what you need, Emergency Restoration Specialists work quickly to restore your carpeting to its original clean, dry condition you can walk on in your bare feet. We perform cleaning and replacement services in the wake of catastrophic damage to make you forget you ever needed us in the first place.
Decontamination and Spotless Cleanup
Emergency Restoration Specialists target contaminants seeped into your carpet, flooring, walls or ceilings as a result of catastrophic water problems. In some cases, contaminated water could damage highly permeant materials such as carpeting or low quality furniture. However, in many cases, contaminants can be remediated and your materials may be restored.
Field technicians at ERS perform services beyond simply cleaning up the mess and moving on. We decontaminate your living area and can return it to its original spotless form. Our IICRC certification means we know restoration and we do it right.
Furniture Cleaning
When you've got standing water in the basement seeping into your furniture, you might think it's ruined. Not so fast—Emergency Restoration Specialists has the restoration equipment and experience to restore you furniture back to its original state once the mess is cleaned up.
Depending on the severity of the damage from water, our IICRC certified restoration professionals dry your furniture and work our magic to restore it to its former glory.
With Emergency Restoration Specialists, nothing is beyond repair. You never deserve to have your home catastrophically damaged. We turn back the clock and restore your home to something you can be proud of once again.
Flood Timeline: How Damage From Water Works
1. Flooding starts and water seeks the lowest point.
Initially, carpets and other high permeance materials absorb water. If the water is heavily contaminated, those materials may be instantly compromised. Mid to low permeance materials like wood and concrete won't be immediately affected.
Water running into electrical systems will damage them and may be very hazardous. You should safely turn off your power.
Wet electronics should be unplugged/unpowered with batteries removed, and left to dry for several days – they may still work.
2. Water begins to saturate, drip, and wick.
As minutes turn to hours, the engineered wood, drywall, and similar materials will start to absorb water. This causes expansion, bowing, and cracking – sometimes reversible, sometimes not. Saturated materials will drip, letting water infiltrate lower into floors and interstitial spaces. Wicking is when water travels upwards as it is absorbed into the wall materials.
Soaked furniture will start to discolor and possibly deposit stains onto carpeting.
The sheathing and floors on older buildings might not use water-resistant adhesives. They will become irreparably damaged faster than modern engineered wood products.
Even if the water was initially clean, it may pick up contaminants and become hazardous.
A lot of upper-story water can make the ceiling collapse. This can mean a slurry of wet insulation and dirt covering the floor below a ceiling breach. The first sign is usually paint bubbles on the ceiling, where water is pooling. Depending on the amount of water, the bubbles can burst by themselves. You can even have catastrophic failure of a large section of the ceiling.
3. Wood delaminates, metal rusts, concrete absorbs water, and microorganisms grow.
Without prompt removal, more and more materials become unsalvageable. Picture a shipwreck – this process is getting started in your building.
Lower permeance materials like wood and even concrete will start to take on water, making repairs much more costly.
Bacteria, fungus, mold and mildew will create terrible odors as they eat through the structure's organic materials. Even after the building seems to dry out, the moisture retained by low-permeance materials can slowly leech out and feed the trillions of microorganisms beneath your floors and in your walls. Mold kills.
Wood will rot and soften, creating an extreme hazard for any occupants.
Water requires a rapid and proportional response. ERS will help you avoid cost overruns, repeat repairs, and condemnation or even destruction of your building.
Groundwater Infiltration Causes Extensive Damage
Water is working against you 24 hours a day, 7 days a week. Constantly. Whether it's the stealthy and persistent attack on the foundation of your home, or a sudden flash flood, water is always on the offensive. Groundwater infiltration is a problem you must constantly monitor to ensure you don't ever find standing water in your basement.
If you've got flooding in the basement, there are a number of possible factors to blame. Sump pumps are designed to pump groundwater away from the home regularly. You might have a bad sump pump. It doesn't take a monsoon to get drain overflows in the basement when your sump pump is malfunctioning.
Topography Around the Home Dictates Water Drainage
Groundwater overflows also occur because of the layout of your property. Where does the water flow? Does the land slope away from the foundation of your home? If it doesn't, you may have consistent flooding issues. Over time, houses settle and may become small pools for water. The grade of the land around your home plays an instrumental role in determining whether you'll run into flooding issues.
No matter the cause of your water issues, specialists at Emergency Restoration Services will restore your home to its original state after catastrophic water problem. We are always available to take your call and move out to your location within 60 minutes.
Save Your Home from with ERS
Stop this timeline of decay by contacting the emergency restoration specialists. We'll send our certified technicians over ASAP. Once on site, they'll assess the situation and get to work isolating the water in your home. After the water is extracted, our experts will begin repairing and restoring the damage sustained.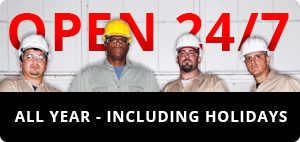 We will do everything in our power to return the condition of the disaster site to its original condition. We're confident in our capability and offer a 100% guarantee on our work to prove it. Just look at what others have said about our results when we came and restored their homes.
If you have an emergency, don't wait for the damage to set in. Call ERS.
ERS Serves The Following Areas
Milwaukee County
Milwaukee, Bayside, Brown Deer, Cudahy, Fox Point, Franklin, Glendale, Greendale, Greenfield, Hales Corners, Oak Creek, River Hills, St. Francis, Shorewood, South Milwaukee, Wauwatosa, West Allis, Whitefish Bay
Waukesha County
Big Bend, Brookfield, Butler, Chenequa, Delafield, Dousman, Eagle, Elm Grove, Hartland, Lac La Belle, Lannon, Lisbon, Menomonee Falls, Merton, Mukwonago, Muskego, Nashotah, New Berlin, North Prairie, Oconomowoc, Oconomowoc Lake, Okauchee Lake, Pewaukee City, Summit Village, Sussex, Wales, Waukesha
Dane County
Belleville, Black Earth, Blue Mounds, Brooklyn, Cambridge, Cottage Grove, Cross Plains, Dane, Deerfield, DeForest, Fitchburg, Madison, Maple Bluff, Marshall, McFarland, Middleton, Monona, Mount Horeb, Oregon, Rockdale, Shorewood Hills, Stoughton, Sun Prairie, Verona, Waunakee, Windsor
Washington County
Allenton, Colgate, Germantown, Hartford, Hubertus, Jackson, Kewaskum, Richfield, Slinger, West Bend
Ozaukee County
Belgium, Cedarburg, Fredonia, Mequon, Newburg, Ozaukee, Port Washington, Thiensville, Waubeka
Racine County
Bohners Lake, Browns Lake, Burlington, Caledonia, Eagle Lake, Elmwood Park, Franksville, Kanasaville, Mount Pleasant, North Bay, Racine, Rochester, Sturtevant, Tichigan, Union Grove, Waterford, Wind Lake, Wind Point
Kenosha County
Bristol, Camp Lake, Kenosha, Paddock Lake, Pleasant Prairie, Powers Lake, Silver Lake, Somers, Twin Lakes, Wilmot
Jefferson County
Fort Atkinson, Hebron, Helenville, Ixonia, Jefferson, Johnson Creek, Lake Koshkonong, Lake Mills
Bayfield County
Bayview
Walworth County
Honey Creek
Illinois
Arlington Heights, Chicago, Evanston, Harvard, McHenry, Rockford, Schaumburg, Waukegan