Contact Milwaukee's ERS
Experiencing an emergency? Have questions? Interested in regular maintenance? Contact ERS at 414-571-9977 for more information.
You can also check out our reviews on the site, and our
reviews from Google users.
People are happy with us. They have been for years.
24/7 Emergency response


414-571-9977


ABOUT ERS - EMERGENCY RESTORATION SPECIALISTS
BEST DISASTER RESTORATION COMPANY IN WISCONSIN
ERS is your emergency disaster relief service for the greater Milwaukee area. Based in Cudahy, our restoration company has successfully been delivering quality clean-up services to our customers since 1990.
With our highly qualified, IICRC-certified technicians, you're going to be in the best hands within the Southeast Wisconsin/Northern Illinois area.
We service businesses and homes in Southeast Wisconsin and Northern Illinois. Our company has saved house after house over our 25 years in business. When you contact us, expect the quality service you want and deserve.
We offer a 100% satisfaction guarantee for our services and our work is fully licensed, bonded and insured. You can have peace of mind knowing when ERS works on your home you won't get anything but the most covered, high quality service imaginable.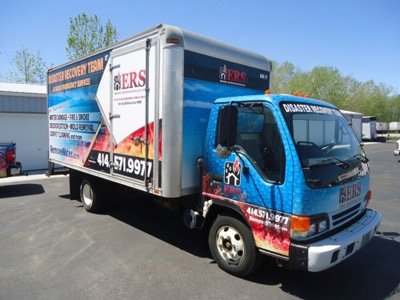 Take advantage of our toll free emergency clean up line at 1-877-422-6379 or our regular line at 414-571-9977.
We're available all day, every day, all year long. Receive a FREE online quote when you contact us online today.