We Don't Want to Brag About Our Reviews…
But then again we do. They're great. We've put a metric ton of effort into making sure our quality of workmanship is consistent and outstanding. If we ever make mistakes, we rectify them.
All of our work is guaranteed – nothing is more important to us than the satisfaction of our customers.
See our Google Reviews. They'll tell you why you should call ERS.
24/7 Emergency response


414-571-9977


ERS' CUSTOMER REVIEWS
MILWAUKEE EMERGENCY RESTORATION SPECIALIST EVALUATIONS
ERS has been providing dependable emergency restoration services in Wisconsin and Illinois for over 25 years. Previous restoration clients have left us outstanding reviews for our services including:
Fire and water damage restoration
Mold removal
Hazard and trauma cleanup
Carpet, tile, furniture and vent cleaning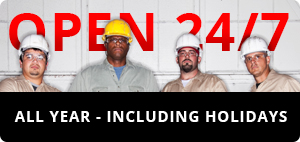 ERS' floor cleaning and restoration services are highly rated not only by our customers, but also by the Better Business Bureau and Angie's List. Check out our reviews to find the best restoration services in Wisconsin and Illinois.
HERE'S WHAT PEOPLE ARE SAYING:
My personal property was treated with respect and packed up carefully by ERS staff.
I was initially referred to call some type of "restoration company" by my insurance company for flooding in my house. I began searching the web in my location and found a few services so I then began the process of trying to weed through personal reviews and BBB reviews. I was already in crisis mode much less adding the apprehension of trying to determine which company would be forthright and true to what they professed. Josh was the first person I spoke with from ERS. He asked quite a few questions to assess what the situation deemed immediately necessary and then we scheduled for 6am due to my work schedule. Josh was there on time, immediately asked me to walk him through and began assessing the damage. He began to explain what he was seeing in damage, what ERS does with the process of mitigation-removal of water logged material, the drying process and sealing of any potentially wood or whatever could become a mold issue. He addressed the time frame of tear out, drying, and that ERS could do the reconstruction process of my damaged property if I so chose. Josh was very knowledgeable regarding the steps that were involved with my insurance company and answered a multitude of questions directly. I thanked him and let him know I would get back to him that day. I had another company come out to give me an idea of their take on my flood situation. This company was a National chain company which I really thought about the pros and cons of utilizing a company which was not locally vested. The tech spoke to the damage but did not offer as much information, I asked questions that I felt were not answered clearly, my concern of what the process would involve time wise, living arrangement or displacement were not clearly delineated and they did not do reconstruction but would direct me where to go, who to contact. It seemed disjointed with more unknowns. I decided to go with ERS due to being vested in my community, a long standing excellent reputation on the Better Business Bureau and a much more inclusive start to finish process. I called ERS back and they told me a team would be out in about 2 hours. Josh showed up and introduced Rob, Steve and Jim and began the tear down process. The staff from ERS were very respectful, personable and task orientated throughout the entire process. They worked till 11:00pm that night and the drying process was then under way. It is difficult to have strangers in one's house but ERS kept me informed about who to expect, at what time and the process for the day. This helped alleviate my concerns and kept some sense of organization for my personal and professional life. My personal property was treated with respect and packed up carefully by ERS staff. Josh kept me updated so I knew what, when and how things were progressing work wise. In regards to the pricing and costs of the project, I was concerned that prices would stay within range of my insurance companies coverage. I was kept informed as things presented and the costs that would keep my project within my insurance companies program were crystal clear. All additional upgrades I chose were clearly delineated so I could make an informed decision and know what the end point cost would be. I would highly recommend Emergency Restoration Service due to their clear communication of the process, cost, professionalism, comfort with their staff in my home, quality of work standards and work ethic. I am very happy that I chose ERS, they did an excellent job start to finish, were personable and respectful to my family and I felt safe with my home in their hands.    Sarah Ritson
Our House Was A Disaster And You Saved It
Thank you, Me and my wife owe you everything. Our house was a disaster and you saved it. You were super fast in getting out here at the late hours we contacted you. I thought we would of never been able to restore our house from the flood damage. I'm so glad we called you. -Phil Johnson from Milwaukee, Wisconsin
Thank God My Wife Had Your Number
Never thought we could be knee deep in water and our house would be destroyed. I had no idea what to do. Thank god my wife had your number. We would of been lost without you guys. Our house was a disaster. You and your special equipment saved our house. You are the best. -Brad Bender from Waukesha, WI
Best Service I Have Ever Hired
Thank you, best service i have ever hired. quick reliable and did a great job. I didn't ever think my home would look like this again. -Bill from Brown Deer, Wisconsin
You Guys Saved My House
Amazing service. So fast. You guys saved my house. -John from Racine, Wisconsin
Answered the phone at 4AM
ERS answered the phone at 4am and arrived within 1 hour to take care of the water damage from a broken water heater. Thank you. James Criswell from Cudahy, WI
ERS did a great job drying it up
I own a two story house and my water heater pipe got busted. The water flooded my first floor and i needed someone to dry it immediately. ERS did a great job drying it up!
High Quality Service in Cudahy
Excellent quality, very friendly and easy to work with. I would highly recommend doing business with this company.     -Dave Peterson from Cudahy, WI
Never Been Disappointed
I have used ERS multiple times. They provide prompt, excellent service with a very friendly staff. I mostly use them on my rental properties and rehab. I've never been disappointed!   -Michael Madden from Mequon, WI
ERS Saves Man Cave
I had a huge flood in my basement and they not only completely dried my basement but we're able to put it all back the way it was. They saved my man cave! Thanks again!   -Robert Radke from Brookfield, WI
Flood Damage Saviors
ERS took care of a flood at my property great service personal service highly recommend     -David from Waukesha, WI
Late Night Emergency Response
We had a pipe break from the cold weather in our condo. ERS came out within an hour even at 8pm at night, and dried our condo up. Thank you, ERS   -D. Branditt from Kenosha, WI
ERS Takes Care of Everything from Start to Finish
My entire first floor was flooded as a result of a storm. I called Emergency Restoration Specials and they took care of everything from start to finish. Their staff is fast, knowledgeable and courteous. They lifted a heavy burden off my shoulders and would recommend them again and again!     -Elmaz M. from Brookfield, WI
ERS Comes to the Rescue at Midnight
ERS helped us out in an unfortunate situation. It was the middle of the night and I called many places, but a lot were either not even picking up or told me they couldn't come out until the next day. ERS told me they were gonna be at my place within the hour, and they were true to their word. I highly recommend them.     -David A. from Elm Grove, WI
Rapid ERS Response
I hope you will never need emergency restoration specialists, but if you do, they are the way to go. They have live people answering phone calls 24/7. When we called them, they got here in less than 45 minutes. Oh, and their prices are very fair as well.     -Donald L. from Wauwatosa, WI
Call Now
If you're reading this, let me first offer my condolences. Now stop reading and give ERS a call! Time is of the essence in emergency situations, and ERS gave me the fastest response time I have ever experienced.     -Greg Fischer from Milwaukee, WI
ERS Answers at 3AM
WOW, ERS answered their phone LIVE at 3AM, not an answering service. They came out and saved many parts of my house that got water damaged. They also handled the claim process with my insurance company so I could focus on getting my life back on track.    -Vince Cheatham from New Berlin, WI
ERS Saves Duplex
I own a duplex and I had a flood in my upper unit that went through down to the lower unit. ERS did a great job drying it up!     -Bob Tate from New Berlin, WI