WATER DAMAGE RESTORATION: PROCESS DETAILS
Water damage restoration is:
The process of restoring the building back to its pre-loss condition after sustaining a severe amount of water or flood damage
STEP 1: CALL & RESPONSE
When water damage restoration companies receive a call seeking help, they should immediately respond to the location, starting clean-up and restoration of the property as soon as possible. The longer water sits the higher amount of damage and mold growth. That's why ERS is open 24/7/365. Your call will always be answered, and our team of water damage specialists will arrive to your location within the hour!
Once on the Scene
STEP2: IDENTIFY DAMAGE & ASSESS LOSS
After arriving to the area of disaster, technicians do a loss assessment and evaluate the amount of flood damage – documenting the areas and fixtures affected by water. To calculate the amount of loss, the fixtures' cost with standard industry rates are compared. Flood damage repair companies use water sensing equipment and thermal imaging tools to identify the source of leakage and the extent of area affected due to inundation.
STEP3: REMOVE WATER
After scrutinizing all damage, water removal starts. Using special drying equipment, restoration professionals pump out all standing water and dry any remaining moisture. ERS uses injectidry technology to completely remove all moisture from floors, walls, and ceilings. Lastly, the affected areas are sanitized and deodorized.
STEP 4: RESTORATION SERVICES.
Depending on the damage caused by flooding, building restoration may be necessary. If floors, carpeting, or walls are beyond repair, ERS will replace them. We'll clean furniture and rugs too. Our technicians will also take all trash and debris with them when they leave.
Choose a Certified Water Damage Restoration Company
Normally, the companies that assist people in flood damage repair are certified by the IICRC (Institute of Inspection, Cleaning and Restoration Certification) and RIA private certifying bodies. Most of the companies use S500 Standard Operating Procedure (SOP) which is completely based on the reliable restoration principles, practical experience of the professionals, research conducted by the experts, and with an extensive consultation gathered by technicians and several sources. This certifying body includes scientific group, regional, national and international association of disaster assistance companies and others who are specialized in the industry. Considering the experience and knowledge of professionals in disaster recovery, the certifying bodies developed a standard operating procedure to help the professionals to restore the property back to its pre-damaged condition.
What if there's Mold?
Depending on the extent of flooding and how long it takes to clean up or address, you may have a serious mold problem on your hands. It takes mold 24-48 hours to grow in ideal conditions. Standing water provides ample moisture, and you'll likely have mold on any moist or damp surfaces within a day if all water is not properly and completely removed. Mold can grow on any surface – from walls and ceilings to under carpeting and on furniture.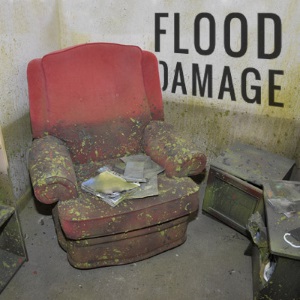 It's important to choose a water damage restoration company adept in mold identification and removal to ensure absolutely all bases are covered, returning your home and life back to normal after disaster.