DAMAGE INSPECTION: THE PROCESS
NOTE: It is vital to call a restoration company immediately if you have experienced flooding. The sooner we can get to work, the more money we can save you by minimizing damage.
Why is inspection important?
The easy answer: So you can get your insurance claims back quicker! Some restoration companies will help you file the claim and will even send their bill directly to the insurance company rather than to you.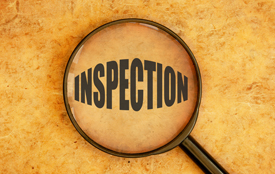 The more complex answer: Inspection is the first step in restoration. After inundation (flooding), you need qualified professionals to methodically examine the damage in order to thoroughly understand the extent of destruction; and therefore the restoration necessary, allowing us to create the best plan for complete remediation.
How does the inspection work and what are you technically inspecting?
Experts inspect the entirety of the affected area, including floors, walls, ceilings, furniture, carpets, plumbing fixtures, building materials and more, to calculate the amount of loss suffered.. To properly scrutinize the affected area professionals will check for structural, exterior, and interior damage; starting from the outside to the inside of your building. In the case of extreme destruction, a property owner needs to keep photos or video of the initial damage to assist in the insurance process.
The exterior inspection includes checking if :
the roof has collapsed by impairment
granules are missing from shingles
the chimney has sustained any damage
there's exterior seepagebroken windows
or any other damage that can harm to the property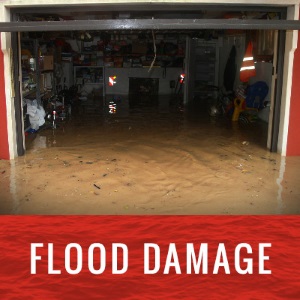 The interior inspection starts at from the top of the home and moves down; checking for cracked floors, damaged walls and ceilings, or cracked doors and windows.
A perfect inspection allows the experts you hired to fix the problem appropriately and restore your building back to its pre-loss condition.
Mold Inspection
Mold growth is a serious concern in the case of damage. A good restoration company will make sure their inspection of the affected area includes searching for and identifying sources of mold. Any standing water or moisture has the potential to grow mold after 24-48 hours. Since mold can grow anywhere moisture exists, it's often hidden under and on multiple surfaces after a flood – including but not limited to walls, floors, carpeting, furniture, HVAC systems, cabinets, and more. Noting possible sources of mold during inspection allows us to incorporate mold removal and treatment into our restoration plans.