Yes, We Will Clean That.
If you feel bad for the guy who has to clean up this mess, you've got the perfect job for ERS.
Nothing fazes us anymore – nothing. We'll turn that horrific disaster area into a spotless, pleasant-smelling space. Unless you're at Three Mile Island, we're your guys. Contact ERS today
24/7 Emergency response
414-571-9977



WISCONSIN CLEANUP SERVICES AFTER SUICIDES AND HOMICIDES
MILWAUKEE FIRM PROVIDES DECONTAMINATION AND TRAUMA CLEANING
Violent death, like a homicide or a suicide, is always traumatic for surviving family members and friends. In the midst of answering questions from the authorities, filling out seemingly endless paperwork, and grieving the loss of a loved one, someone has to quite literally "clean up the mess."
Often, people rely on the kindness of friends or neighbors, but there really is no substitute for the trained professionals at ERS. No matter how well-intentioned friends and neighbors may be, chances are they've never done anything like this before, and they are definitely not prepared for the difficulty of the task.
SPECIALIZED EQUIPMENT NEEDED FOR HOMICIDE AND SUICIDE CLEANUP
It takes much more than a bottle of bleach and a bucket of water to clean up after a suicide or homicide has taken place. Blood, for instance, cannot just be cleaned out of a carpet—not even with a heavy duty steam cleaner. Not only does the affected area of the carpet have to be removed entirely, but the padding underneath must also be cut out and removed. Occasionally, the floor itself must be bleached several times to remove any trace of blood. The entire room must also be thoroughly cleaned and disinfected.
Our Milwaukee suicide and murder scene cleaning professionals are experienced with all the minute details involved in these situations and have the equipment necessary to do a thorough cleanup– quickly and efficiently. We also understand that because of the nature of crime scene investigations, there is often cross-contamination from room to room throughout the house that may not be obvious to the naked eye. We locate any contaminated areas and treat them. We also do construction cleanup, floor scrubbing and warehouse cleaning.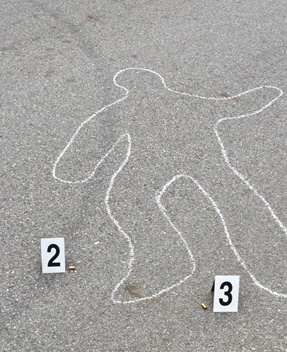 Obviously, this is a painful time for family members and friends of the deceased, so everyone on our team understands the need to have this difficult work done in a discreet and sensitive manner.