McHenry Water Damage Restoration
Call ERS immediately before the water absorbs
deeper into the structure of your home or business.
We hustle so you can save money. We will get to any
location in McHenry in under 60 minutes.
Call Now 414-571-9977
MCHENRY HOME AND BUSINESS RESTORATION
RESIDENTIAL AND COMMERCIAL CLEANING CONTRACTORS
ERS is unique in the sense that we are able to provide McHenry Illinois residents with not just one, but multiple different types of commercial and residential cleaning services. Our crews are specialists in multiple fields, allowing us to come through and focus on multiple different areas of your home or business including:
Annual air duct cleanings
Furniture upholstery and fabric cleaning
Mold removal
Carpet and tile restoration
In addition we also offer full disaster cleanup and 24/7 emergency cleaning services. We understand that nature doesn't abide by normal business hours, so neither will we. Our highly trained crews of professional cleaners are always on call to combat whatever surprises life has to throw your way.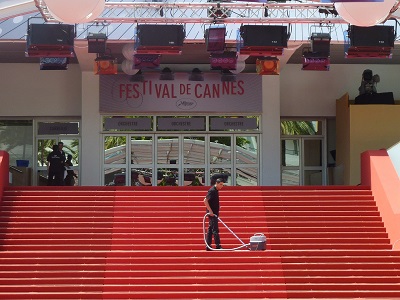 PROFESSIONAL CLEANING VERSUS DIY METHODS
We are often questioned by McHenry, Illinois and other local residents about the possible benefits of hiring a professional cleaning and restoration service. Many business and home owners in an attempt to save a few dollars start by renting terrible carpet steamers, and google search cleaning "how to's." Next thing you know they think that after purchasing a few bottles of household cleaners and an hour of YouTube tutorials they are good to go. While this may seem like a wise way to cut costs hand-woven rugs, plush upholstery fabric, and other high-dollar items are extremely delicate. If not properly handled and cared for they can be easily damaged by crude cleaning methods that can leave holes, burns, and wet spots that attract mold.
Our cleaners will remove the burden and anxiety that comes with detailed cleaning, and our reputation lets you know that we'll do the job right. Our crews, trained in the newest technology and cleaning methods, know how to safely remove troublesome stains, visible build-up, and even below the surface dirt (leather furniture is notorious for this) that requires both special equipment and experience in order to properly eliminate. We do the job better, and by the time we are finished your home will have a radiant, like-new, look and smell that is simply not obtainable by amateur cleaners.
ERS'S ILLINOIS AND WISCONSIN SERVICES AREA.
In addition to McHenry, our cleaning crews currently service a large geographical area. Based in Cudahy, Wisconsin we understand that when it comes to emergency cleaning, haste is always the key. The longer you wait to address a flooded basement or a smoke infested home the more intense the damage is likely to be. Customers within a 60 mile radius are ideal, but we will work quickly and efficiently in order to arrive on scene as fast as humanly possible.
ANYONE SEEKING MORE INFORMATION ON OUR RESIDENTIAL OR EMERGENCY CLEANING SERVICES SHOULD FEEL FREE TO GIVE US A CALL, OR CONTACT US ONLINE TODAY!