Milwaukee's ERS also does an amazing job at:
-Carpet and Tile Cleaning
-Furniture and Upholstery Cleaning
-Ventilation Duct Cleaning
See the ERS Carpet Cleaning website for more specific details.
24/7 Emergency response


(414) 348-9558


Milwaukee's ERS also does an amazing job at:
-Carpet and Tile Cleaning
-Furniture and Upholstery Cleaning
-Ventilation Duct Cleaning
See the ERS Carpet Cleaning website for more specific details.
SOUTHEAST WISCONSIN LIGHT CLEANUP SERVICES
RESTORATION COMPANY OFFERS LIGHT CLEANUP
Not all clean-ups have to be for large-scale disasters. Small-scale catastrophes like the dog yakking on the carpet, spilling wine on the sofa or lint build-up in the vents need attention too. ERS offers our cleaning services to take care of these mini issues. Getting stains out of furniture may not require the same broad scope of restoration as a flooded house but ERS will give you the same level of attention and care.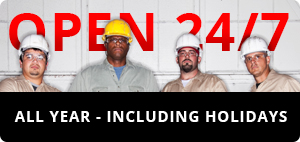 Our home cleaning services will help give your house the clean look you want and deserve. Carpets, furniture and vents all need annual maintenance and cleanings to ensure their look and performance are at their best.
3 WAYS OUR CONTRACTORS CLEAN MILWAUKEE HOMES
Our light cleanup services brighten up your home. Don't let stained carpets or tiles decrease your re-sale value, trust ERS for an affordable, high-quality clean. Our light clean up services include:
ERS offers the best carpet & tile cleaning services in Wisconsin and Illinois. Even if you've tracked tar and dirt through your home, you can have your carpets and tiles cleaned so they look like new. We use only the highest-quality truck mounted equipment and specialized cleaning solutions to ensure your carpet and tile are cleaned the right way. Our cutting edge equipment will give both a deeper clean and take years of dirt and stains out in a matter of hours.
When technicians from ERS get to your home, they will:
Inspect the dirty area
Vacuum up any loose dirt
Get furniture out of the way
Spray the floor with a carpet protector to prevent any future stains
Use a conditioning solution and truck-mounted vacuum to get rid of the stain
Groom the carpet with a rake
Speed dry the carpet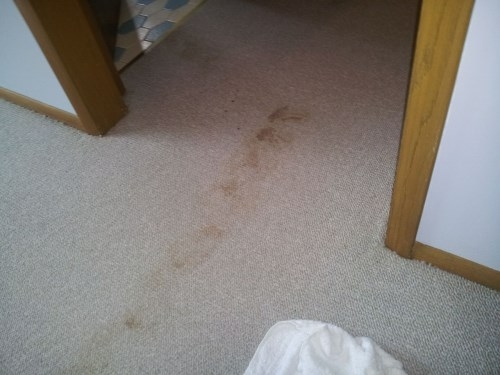 When our certified cleaning specialists are finished your carpets and tile will look newer and be cleaner. Whether you're gearing up to host a holiday party, or are trying to get your house on the market, we'll make your floors spotless.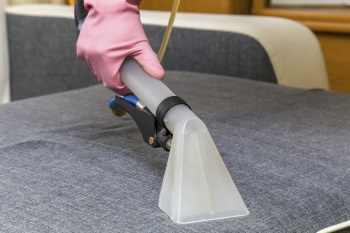 Carpets aren't the only things in your home getting dirty. We also offer expert furniture cleaning services for everything from your expensive recliner to your old, reliable computer chair. Furniture collects a lot of dust and dirt over time – not to mention the endless spills and stains caused by your little ones or pets. ERS will use our top notch gear to remove this collected dirt and give your furniture the vibrancy and cleanliness it had when you first bought it.
With our professional furniture cleaning services, you don't have to throw out your beloved piece of upholstered furniture because of excess dirt or stains. ERS will ensure your furniture is up to your satisfaction, or the service is free of charge. Save tons of money by getting your favorite furniture cleaned instead of replacing it.
ERS offers exceptional vent cleaning services in Milwaukee and throughout SE Wisconsin, helping you live more comfortably with higher quality indoor air. It's important to get vents cleaned and inspected regularly – you can't see what's hiding inside your air ducts and vents, so you may not realize how important duct cleaning can truly be. In Wisconsin, your HVAC system is running more often than not, and the air circulating through your vents is picking up all the dust, dirt, pet dander, skin, and other miscellaneous debris hanging out on your floors, fans, and furniture. The particles being sucked into your vents are also being pushed back out, and ultimately being breathed in by you and your family. The build-up of this debris will also obstruct your home's air flow, decreasing the efficiency of your HVAC system and increasing the cost of your energy bills. It's also worth noting any dust build-up can be a fire hazard. ERS will remove the dust and gross debris hiding in your vents and give your ventilation the full air flow it can provide.
You can tell if you need professional vent cleaning services if you have:
Breathing problems with no explanation
Mold growth
Your vents are expelling lint or dirt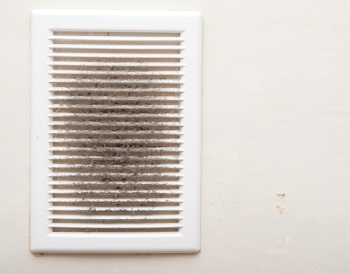 It is especially important to get your vents cleaned if you see mold. The mold can spread throughout your home through the air ducts, leading to serious health risks for you and your family.
If you live in Southeast Wisconsin or Northern Illinois and need your carpets, upholstery or vents cleaned, be sure to call your local cleaning experts at ERS. Our 24/7 service is available to you anytime so when you absolutely need a stain removed, we'll be there!
CLEANING SERVICES FOR BUSINESSES
OUR LIGHT CLEANUP SERVICES ARE NOT EXCLUSIVE TO RESIDENTIAL NEEDS – CALL US FOR YOUR SMALL BUSINESS MESSES TOO!
The appearance of your office or business space is crucial to customer retention and care. The best impression is a clean one! Our light cleanup commercial services will ensure your business is always looking its best – from maintaining clean carpets and furniture, to removing graffiti from a wall, and even small restoration needs like water damage from a leak or smoke stains on your ceiling from a small incident involving fire.
If you have a small mess and it needs to be cleaned up fast, call Emergency Restoration Services!