Commercial Grade Tools, Homeowner Prices
ERS restores buildings damaged by flooding, fire, mold and other disasters.
We also perform top-notch carpet, tile, and furniture cleaning – the less serious disasters.
24/7 Emergency response


414-571-9977


RESTORE YOUR HOME - LIKE DISASTER NEVER HAPPENED
WISCONSIN AND ILLINOIS RESIDENTIAL RESTORATION AND CLEANUP
ERS handles a variety of residential services including:
Our skilled technicians keep homes healthy and livable. Dirty air vents, mold buildup and issues from hoarding create serious health risks for you and your family.
We take care of everything from ridding homes of animal infestation and decontaminating homes to removing stains and clearing air ducts.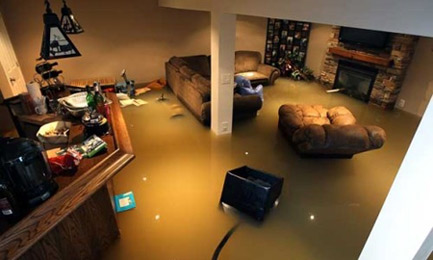 4 REASONS TO CONTACT ERS FOR PROFESSIONAL CLEANING SERVICES
If you were to come home tonight and find just one of these scenarios, it means you're at risk.
1) Basement Flooding: Produces damage to your furniture and valuables. With the sustained degradation, your home's value will take a nosedive. ERS comes in and removes the water FAST from your basement. Upholstery receives a deep clean. Mold growth is prevented. Flooring is cleaned and the whole area is sanitized for healthy habitation again. We restore the flooded rooms to pre-flood conditions – stopping the water from impacting your life without any further damage.
2) Toilet Back-Up: Water coming out of a toilet covers your carpets and tile flooring with unsanitary fluids. Using state-of-the-art equipment, ERS cleans tile and grout, carpets, and other flooring to ensure the deepest clean possible. Not only will the toilet back-up be cleaned, but years of stains will be removed with it.
3) Dryer Vent Fire: A fire caused by lint buildup in your dryer vents has caused damage to the surrounding area of the washer/dryer room. ERS will come in and restore the fire damage caused by the dryer vents. We also remove any smoke damage created by soot. Restore your home from an all-consuming fire with ERS.
4) Mold in the Vents: If your basement is flooded or any other part of your home gets overly moist, mold starts growing at an accelerated rate. This causes eye irritation and respiratory complications for anyone living in the home. ERS finds out where the mold is growing and removes it from your home. We also clean vents to stop mold growth from dispersing to the rest of your home through the ventilation. When ERS is finished, the air you breathe will be clean and mold-free.
Left alone, any of the above scenarios impact:
-Your health
-The value of your home
-The major expenses for repairs
-Valuables lost
"Thank you, Me and my wife owe you everything. Our house was a disaster and you saved it. You were super fast in getting out here at the late hours we contacted you. I thought we would of never been able to restore our house from the flood damage. I'm so glad we called you." –Phil J., satisfied Milwaukee home restoration customer
If you need help with a hoarding clean-up, restoration from a household disaster, or want some professional cleaning for your carpets, tile, furniture or vents, look to ERS. We are the best, most highly rated restoration company in the Milwaukee area.
ERS is available 24 hours a day, 7 days a week to ensure your home is healthy year round.