Don't Throw Away Upholstered Furniture
ERS safely steam cleans upholstered furniture. We remove tough stains and years of accumulated soil. You might not remember what color your chair is.
See our upholstery cleaning prices on our other website, ERS Carpet Cleaning. Or contact us by clicking the button here.
24/7 Emergency response


414-571-9977


FURNITURE CLEANING IN WISCONSIN AND ILLINOIS
CLEAN FURNITURE AND UPHOLSTERY INSTEAD OF THROWING IT AWAY
Whether it's a new stain or old – ERS will be there to restore your furniture to like new condition! No stain is too big or too small for our specialists. If it's a new couch or your favorite chair that's been with you for 10+ years, choose our light clean up services to get the job done right, and right now. Furniture is not cheap, and it's meant to be a long term investment; if it's stained or dirty, don't throw it away. Instead, choose to make it as good as new with ERS.
Every piece of furniture is different, which is why there's no-one-size-fits-all solution when it comes to cleaning it. When our certified cleaning specialists arrive, they'll choose the best cleaning technique for your unique furniture, ensuring you get the best services possible and are beyond happy with the results.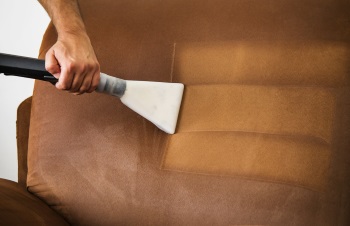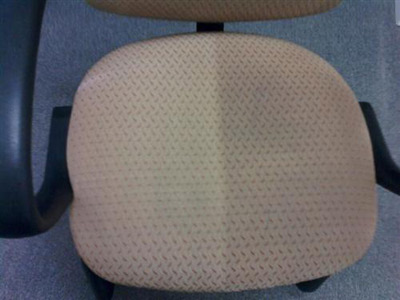 SCHEDULE AN APPOINTMENT TODAY – WE'LL BE TO YOUR HOME WITHIN 60 MINUTES OF THE CALL!
100% SATISFACTION GUARANTEED FOR FURNITURE CLEANING
Your satisfaction is at the forefront of our efforts. If for some reason our work doesn't live up to your expectations, we'll return and clean it to your satisfaction free of charge. If after we leave you still have reason to be unsatisfied, we'll refund your money 100%. We're confident in our work, though, and so are our previous customers. They're so confident in our capabilities ERS has an A+ rating with the Better Business Bureau to show for it.
WHEN SHOULD YOU CALL ERS?
Anytime! Our services are available 24/7, and a real person always answers the phone – so no matter the reason you need emergency furniture cleaning services, our team will be there.
Many scenarios require immediate professional furniture cleaning service. For instance: Let's say you have a party tonight and while getting ready you accidentally spilled juice (or wine) on your nice chair – the centerpiece of your home decor. You don't want to be embarrassed when guest start arriving, so you call the Emergency Restoration Specialists to come to your home and remove the stain right away. You make the call, speak with one of our friendly representatives, and within the hour our field technicians arrive to your home.
Highly skilled in their craft, they get right to work cleaning the stain from your chair. With our quick response and superior technology, ERS is able to get the stain out of your furniture before your party starts.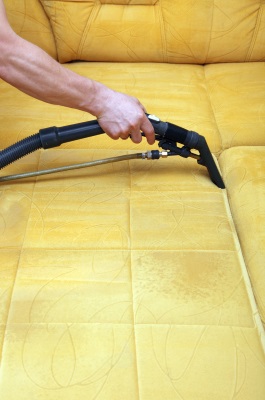 MATTRESS CLEANING SERVICES
Unless you sleep on the couch, your mattress gets used more than any other item of furniture in your home, but when was the last time you cleaned it?
Dust doesn't care if your mattress cost $50 or $5000, it is an equal opportunity indoor pollutant. There's no escaping the fact: dust WILL collect on every surface in your home. After all, it's mostly dead skin. If you can see dust rise from your mattress when you hit it, or can't remember the last time (if EVER) you had it cleaned, you need to contact ERS for a professional mattress cleaning today.
Our expert cleaning technicians will use high-end equipment to deep clean dust, dirt and grime from every mattress in your household. Using an attachment on your vacuum simply can't remove all the dirt and debris your mattresses have absorbed.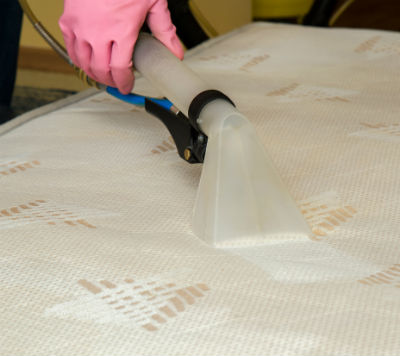 Our mattress cleaning specialists have the training and technology to remove stains and dust from any type of mattress. After 25 years in the cleaning business, we've encountered and conquered every type of stain you could imagine—and many you couldn't! Don't spend one more night sleeping on a dirty, dusty mattress! Call ERS for mattress cleaning, and rest easy knowing you and your loved ones are breathing in significantly less dust every time you lie down at night.
IMPROVE INDOOR AIR QUALITY WITH VENT CLEANING SERVICES
Closed windows keep the air conditioning in all summer, and the heat in all winter. This adds up to a lot of months breathing in the dust circulating inside your sealed-off home. Removing built-up dust from furniture and mattresses is a good start, but it won't remove all your indoor pollution. ERS also offers ventilation duct cleaning, which not only increases air quality, but can reduce your energy bill and help prevent fire hazards.
No matter your specific situation and furniture cleaning needs, our team can handle it!