Standing Water? Standing IN Water? Call now.
If your building is flooded, stop reading and call us!
If you've had previous damage from water and it's less of an emergency, you can call us or contact us by email.



4 Things To Look For In A Water Damage Restoration Company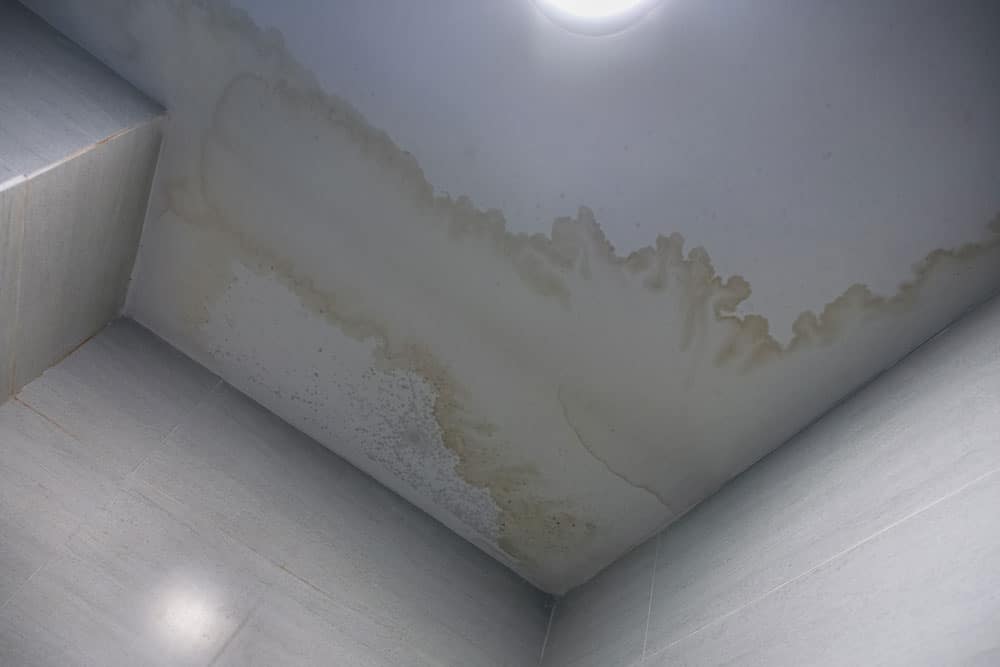 Your house could sustain water damage in many different ways. For instance, a once-in-a-lifetime storm may blow through Southeastern Wisconsin, dumping twenty inches of rain. It's easy to see how that could leave your home flooded. Then again, what if your 40-gallon water heater in the attic bursts, sending all that H2O onto everything below? If any carpeting is down there, it's sure to soak the liquid in like a sponge.
And what about wood floors? If they are present, water will get beneath the boards, and if it isn't removed, eventually, it will make the pieces buckle. There are tons of other things that can create water damage. So, there's a good chance that your issue isn't listed here. Regardless of what happens, you're likely going to need to hire a water damage restoration company to dry everything out and perform repairs to make your place as good as new.
Don't just pick any old company, though. You need to do some research first. That will help you find the best firm for your particular situation. The following are four things that all consumers should look for in water damage restoration companies.
Four Things to Check Before Hiring a Restoration Company
1. An Excellent BBB Rating
The Better Business Bureau awards grades of between 1 and 100 to businesses. These numbers are equal to letters, much like you'd see on a student's report card. The figures tell people different things, but the higher an organization's score usually means they're trustworthy. Not to mention, high scores typically show that companies go above and beyond for their customers. For the best of the best, you'll want a water damage restoration business with an A+ BBB rating.
2. Can You Talk To A Real Person?
Let's face it, not all water-related emergencies are going to strike during regular business hours. Instead, such disasters can happen at inopportune times, like on a weekend or in the middle of the night. Whenever something goes wrong, the last thing anybody needs is to have to deal with an automated system over the phone. Pushing one for this or two for that can be a pretty big deal when your house is flooded with water.
Therefore, ensure a real person answers the phone with the water restoration company you choose. That will prevent you from getting aggravated during an ordeal. Plus, they'll be able to give you an estimate of when the technician will arrive. Knowing that will provide you with peace of mind.
3. How Fast Will Someone Come Out?
Obviously, the quicker a water damage restoration company can get out after an emergency, the better. That will allow a team member to assess the damage and get started putting your house back in order. So, you'll want to look for a company that can spring into action right away.  As a general rule of thumb, it is best to locate a company that will be on its way in 60 minutes or less.
4. Help With The Insurance Claim
Finally, the last thing to look for in a water damage restoration company is if they provide assistance with the insurance claim. You can probably handle that by yourself, but it can also be a challenge. So, why even attempt that when professionals who deal with such matters daily can help?
Hopefully, you now have a better understanding of what to look for in a water damage restoration company. By finding a business that meets these criteria and other criteria, your property will be in good shape. Begin researching today, so you'll know who to call when the time comes.
Call Emergency Restoration Specialists
If your home or business has suffered water damage due to heavy rain, storm, leaking appliance or faulty plumbing, call the experts at Emergency Restoration Specialists. We're located in 
Cudahy
, but serve the entire Southeastern Wisconsin area including 
Hales Corners
, 
Mequon
, 
West Allis
, 
Waukesha
, etc.