Standing Water? Standing IN Water? Call now.
If your building is flooded, stop reading and call us!
If you've had previous damage from water and it's less of an emergency, you can call us or contact us by email.



4 Water Damage Restoration Tips You Must Know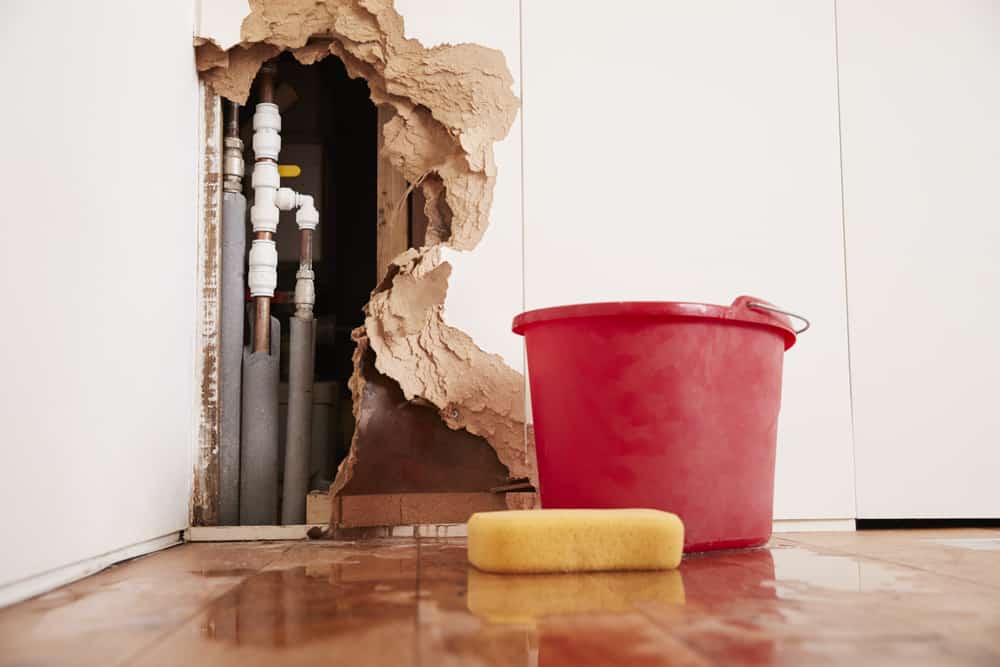 If you have been following the news, then you have probably already seen the devastation that Hurricane Ian brought to the state of Florida. It would also be hard for you to miss the amount of flooding resulting from the hurricane.
Many homeowners and business owners are now wondering what would happen if their property were to become flooded.
Here are some water damage restoration tips you must know if you live in Southeastern Wisconsin.
The Effects of Water Damage
While we need water to live, it can also destroy homes and buildings instantly, leaving a catastrophic mess and destruction in its wake. If you are a homeowner in a flood zone or even one concerned about water damage due to other reasons in the home, then you want to understand what water damage can affect and where you need to look.
Water damage can affect your drywall, plaster, insulation, wood, framing, floor coverings, electrical wiring, pipes, appliances, and HVAC systems. It can cause significant damage to the foundation of your home while quickly adding up to even costlier repairs as it is left untreated.
Considerations Before Water Damage Restoration
To determine whether or not you need professional water damage restoration services or if you can do the cleanup yourself, there are a few things you need to consider.
How Much Water Is There?
Are you experiencing a small or moderate amount of water in the home? If so, it may be something you can tackle on your own, as long as you have the tools and resources to do so.
Where Did the Water Come From?
Next, you want to evaluate the source of the water damage. Where is the water coming from? Clean water comes from rain or pipes leaking in the home. This water has no toxins or chemicals and can safely be handled by the homeowner.
Conversely, gray water typically comes from appliances like the dishwasher or toilets and may be contaminated. If you take proper safety precautions, it is still something you may be able to take care of on your own.
Finally, blackwater comes from sewers or flooding at a nearby water source, like a river. It is often dangerous as it contains harmful contaminants and is unsafe to handle.
Water Damage Restoration Tips
Now that you understand how to evaluate the extent of the water damage in the home, let's take a look at some tips on how to combat it at home.
Disconnect Outlets
This is the first thing you want to do when you notice water damage. Unplug all your electronics and be cautious. You may experience electrical shocks or explosions.
Inspect for Mold
Since some mold strains are toxic to people, they can pose a serious health risk if not identified. Mold also spreads quickly. Inspect the area thoroughly, stop contamination by increasing airflow, and call in an expert if it is serious.
Dry the Area Out
To avoid further damage, dry the area out as soon as possible. Eliminate all moisture and use a dehumidifier in the space to circulate the air. This won't prevent mold damage but can help mitigate some of the damage.
Call the Professionals at ERS To Cleanup After Water Damage
If you can't properly clean and disinfect the area yourself, you need to call in the professionals at Emergency Restoration Specialists. We can disinfect and sanitize everything, make sure everything is dried out, ensure no mold growth, and remove all damaged materials.
When you experience water damage in the home, do not hesitate.
If your home or business has suffered water damage due to heavy rain, storm, leaking appliance or faulty plumbing, call the experts at Emergency Restoration Specialists. We're located in Cudahy, but serve the entire Southeastern Wisconsin area including 
Oak Creek
, 
Brookfield
, 
Shorewood
, 
Muskego
, etc. We are available 24-7 so give us a call when you need help recovering from residential or commercial water damage.