Get Your Business Back to Business
Flooding, fire damage, mold, chemical spills, and accidents – whatever keeps your business from running, we're here to eliminate it. We'll restore your facilities back to working order faster than any restoration company in the state of Wisconsin.
Let's end this downtime.
24/7 Emergency response


414-571-9977


COMMERCIAL RESTORATION
EMERGENCY RESTORATION FOR SOUTHEAST WISCONSIN BUSINESSES

GRAFFITI REMOVAL
Cleaning graffiti off walls isn't the hard part. The hard part of battling vandalism is removing the marks before it starts to affect your business' image. Emergency Restoration Services. It's our name. It's our business.
Building Repairs (Minor or Major)
Window Board-Ups
Call ERS when you need vandalism cleaned up quickly and entirely. We beat vandalism.

MOLD REMOVAL
Mold is fungus living in a colony. Some types of mold are harmless or help decompose dead trees in forests. Other molds are toxin and malicious. They infect humans, sometimes rendering the person severely injured.
4 MOST COMMON TYPES OF MOLD:
Harmful molds tend to spread fast. The time to act is now. Don't let mold spores spread around your home any more.

FIRE DAMAGE REPAIR
Fire damages so much more than just what the flames touch. Its heat melts coatings around wires in walls. Smoke stains every surface. And that lingering stink as a reminder of your misfortune.
YES, ERS FIXES THAT, TOO:
Wall, Ceiling, and Floor
Smoke Damage
Carpets
Upholstery
When it strikes, fight Fire with Emergency Restoration Services.

EMERGENCY WATER REMOVAL
For being the universal solvent, water sure does cause a lot of problems for people. It seeps in through cracks, enters your home through backed up pipes. Water finds a way in when it wants to.
Cleaning – Drying – Repairing – Replacing
any necessary areas or items in/on the structure.
We do more than just dry your building. ERS is a complete Restoration Service.
LIGHT CLEANUP SERVICES:
Our technicians keep your building looking great for potential customers and help you reopen faster through our restoration services available 24 hours a day, 7 days a week. Don't let water or mold growth keep your business down.
If you are the owner of a rental property and recently had negligent tenants, ERS will help you restore the building so it will be ready for new renters. We will handle everything from broken walls and windows to ripped up or stained carpets.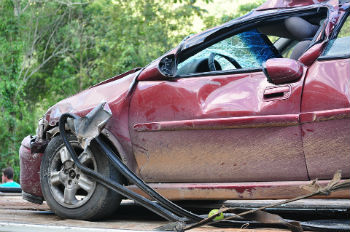 COMPREHENSIVE REPAIR AND CLEANUP SERVICES
Certain buildings require different standards of maintenance. ERS provides restoration and cleanup services for business establishments all over Wisconsin and Illinois. We use the latest technology and cleaning techniques to ensure your commercial property is left looking great. Our cleaners know there is a difference to cleaning a grocery store compared to an historic movie theater.
Businesses we have served in the past include:
We will return your building to pristine condition and work on your schedule, so you can minimize downtime.After calling ERS for restoration services, our highly qualified specialists leave within the hour. Our team can be reached 24/7, including holidays. When you need an emergency cleaning or restoration, we will be there. We use high tech equipment and efficient techniques to remove the graffiti, repair water or fire damage and clean flooring.