Chicago Water Damage Restoration
Call ERS immediately before the water absorbs
deeper into the structure of your home or business.
We hustle so you can save money. We will get to any
location in Chicago in under 60 minutes.
Call Now 414-571-9977
CHICAGO EMERGENCY RESTORATION TEAM
CHICAGO METRO AREA'S TRUSTED PROFESSIONAL CLEANERS
For over 25 years, Emergency Restoration Specialists have serviced both the Chicago and Milwaukee metro areas with our unique line of professional cleaning services and disaster cleanup restoration. We can restore the appearance of smoke damaged interiors, bring submerged basements back to like new condition, and provide your home or business with a detailed cleaning. Our crews are trained in all of the newest cleaning techniques, so you can have the peace of mind in knowing that the job is in the hands of our highly skilled professionals.
24/7 DISASTER CLEANUP SERVICES
We understand that sometimes accidents happen, and unfortunately they don't tend to keep regular business hours. For this reason, ERS always has a team of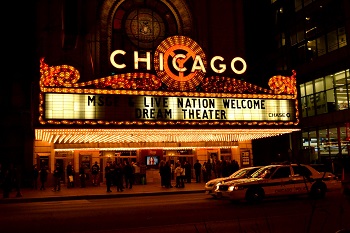 repair specialists on reserve so that cleanup after an accident can get started as soon as humanly possible. The longer the situation is left unattended to the higher the rates of damage will inevitably be, and the more costly it will be to repair. Call us as soon as possible, day or night, if you should experience:
Residential or Commercial flooding or standing water
Fire and smoke damage
Sewage/plumbing leaks
These are just a few of the common situations that our emergency crews have come into contact with over the years. We handle almost any situation in need of immediate cleanup or total decontamination.
RESIDENTIAL AND COMMERCIAL CLEANING SERVICES
We also offer a selection of traditional cleaning services to Chicago area businesses and homeowners at economical prices. Duct cleaning, mold removal, and upholstery restoration are just some of ERS's top requested services. It is our mission to ensure that the quality of our labor is able to save property owners large sums of money on replacing carpet, furniture, and more.
CHICAGO AREA BUSINESS AND RESIDENTIAL PROPERTY OWNERS SEEKING MORE INFORMATION ON OUR PROFESSIONAL CLEANING SERVICES , FEEL FREE TO CONTACT AN ERS ASSOCIATE TODAY!