BIOHAZARDOUS AND INFECTIOUS DISEASE REMEDIATION
WISCONSIN'S PROFESSIONAL BIOHAZARD CONTROL SERVICES FROM ERS
Biohazard materials need to be handled and treated with exceptional care as they present serious dangers and threatening illnesses to humans. If not properly removed and sanitized, these materials can lead to an outbreak of disease. Fortunately, ERS cleaners are IICRC-certified to eliminate biohazardous and infectious disease contamination from homes and businesses immediately.
Specific items commonly exposed to hazardous materials include:
Test tubes
Sharps (syringes, hypodermic needles, blades, glass, etc.)
Cotton swabs
Thermometers
Specimen containers
Bandages or dressing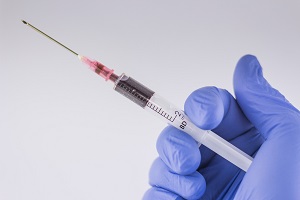 If you have any of these items and need them removed and the area sanitized, you need to call the best. Milwaukee's Emergency Restoration Specialists are the professionals Wisconsin residents turn to in emergency cleaning situations. With our skilled experts and advanced cleaning techniques, ERS transforms areas made unsafe by hazardous material exposure and infectious disease into a healthy environment. No one else gets the job done as quickly or efficiently as us.
COMPLETE BODILY FLUID & BACTERIA ELIMINATION
Exposure to bodily fluids is extremely dangerous and potentially life-threatening, especially if you don't know who it came from. Even people who do not believe they are ill may actually be carrying hidden infections or diseases which can be spread through their body fluids. Removal of such fluids must be immediate to reduce the chance of contamination.
Bodily fluids include:
Blood
Plasma
Urine
Bile
Feces
Saliva
Semen
Pus
Mucus
Vomit
Sweat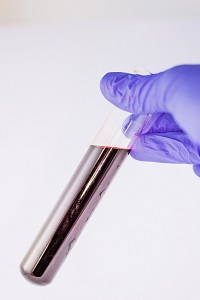 All of these fluids are capable of carrying deadly bacteria and viruses which can survive outside the body long enough to infect others. Methicillin-resistant Staphylococcus aureus (MRSA) is just one of the many hazardous bacteria which can be transmitted through exposed bodily fluids. Without proper cleanup from ERS, you could be facing a horrendous outbreak.
Our immediate response team is certified and trained for virus, bacteria, and bodily fluid cleanup. We know how to properly suit-up, remove, and dispose of all biohazardous materials to make the area safe again. Within 60 minutes of your call, we'll take care of it all.
UNWANTED SEWAGE & FILTH CLEANUP EXPERTS
Sewage is a disgusting combination of debris, full of garbage, human waste, and more. No one ever wants this filth around, especially since it can affect the health of those who live or work near it. ERS takes care of all things dirty, removing the worst of the worst with our skilled cleanup technicians. Along with removing the sewage itself, we also eliminate the permeating smell, leaving you with a fresh and clean building. ERS flood and sewage  experts will do whatever it takes to keep you safe.
PROFESSIONAL VIRAL DECONTAMINATION SERVICES
Once a virus spawns, it's extremely difficult to stop because it is able to self-replicate and cannot be treated with antibiotics. ERS combats any type of virus, eliminating it at the source. With our quick-response viral remediation experts and top-shelf cleaning procedures, a viral outbreak doesn't stand a chance.
The main ways to combat viral infections include:
Decontamination – Some procedures include a simple soap and water combination, while others require steam autoclaving with high temperatures. This only minimizes the possibility of infection.
Disinfection – Rids nearly all pathogenic microorganisms from the area, depending on the temperature, instruments used, and natural materials present.
Sterilization – Specialized cleaning materials completely eliminate viruses and microorganisms off of any item or device. ERS uses several different methods of sterilization, depending on the biohazardous material in question.
A combination of decontamination, disinfection, and sterilization is the surest way to make your property safe again after exposure to a virus from biohazardous and infectious materials.
SAY GOODBYE TO ODORS WITH ERS
Many hazardous materials can leave behind potent smells if not thoroughly removed. Odors from even a small amount of material can make an entire building smelly. Those who are sensitive to certain smells can even experience health problem as strong odors can cause headaches, migraines, and nausea.
Potent odor-causing materials include:
Household cleaners/chemicals
Exhaust and emissions from vehicles
Smoke and fire
Bodily fluids
Sewage
Air fresheners will only mask the smell temporarily. Don't deal with bad odors when you don't have to. With ERS on hand, you'll never find yourself asking, "What's that smell?". Our hazardous odor-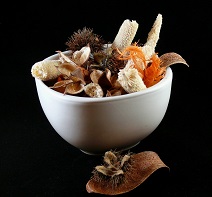 eliminating experts know exactly how to remediate the toxic smell and make your home or business smell fresh again by removing and sanitizing the source. With one call, we will be on the scene within 60 minutes, ready to tackle the mess.
HEALTH HAZARDS ARE EVERYWHERE; PROTECT YOURSELF WITH ERS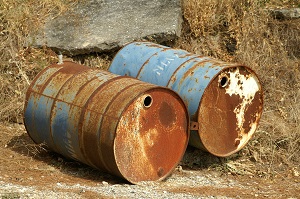 Anywhere people gather has the potential to be a breeding ground for bacteria, viruses, and other hazardous material. If you're an owner, you have the responsibility of keeping employees and guests safe. Don't try to remove something as dangerous as an infectious disease outbreak on your own.
Take the initiative and call ERS' hazardous cleanup service. We research and execute a fully customized cleanup plan, completely tailored to the specific problem. With our thorough and EPA-certified staff, the hazardous problem will be permanently eliminated, leaving you with a clean and healthy environment.
Other than biohazard material, we also take care of fire damage restoration, mold elimination, and flood water cleanup. Don't stress and risk your life doing the dirty work; ERS does it for you.