Yes, We Will Clean That.
If you feel bad for the guy who has to clean up this mess, you've got the perfect job for ERS.
Nothing fazes us anymore – nothing. We'll turn that horrific disaster area into a spotless, pleasant-smelling space. Unless you're at Three Mile Island, we're your guys. Contact ERS today
24/7 Emergency response


414-571-9977


WISCONSIN CLEANING SERVICES AFTER ACCIDENTAL AND UNATTENDED DEATH
MILWAUKEE FIRM PROVIDES DECONTAMINATION AND CLEANING OF UNATTENDED DEATH SCENES
One of the most traumatic experiences one can face is when a family member or loved one dies and the body lies undiscovered for hours, days or even longer. This is known as an unattended death, and for the friends and family affected, dealing with the aftermath can be a horrifying experience.
Considering the disturbing nature of decomposition, the potentially fatal health hazards presented, and all the emotions involved, an unattended death cleanup is best left to professional cleaners of ERS.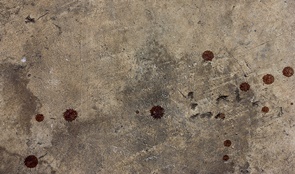 In cases of unattended death, even for just a few days, a biological process has begun that can lead to some serious problems. If decomposing biological material is left untreated, even the smallest trace amount may severely threaten the livability of the home. Airborne bacteria from the decomposing matter not only causes lingering unpleasant odors, but can also seriously compromise the health of future occupants.
Most people simply don't anticipate that, in warm weather conditions, it only takes a few short hours for a decomposing body to impact a home's livability. And often, within just a few days, personal property with permeable materials—like clothes, carpeting, books and even furniture—can be ruined entirely. Our Milwaukee cleanup and decontamination specialists have dealt with many unattended death scenes which required considerably more attention than simply removing the deceased.
ERS' Milwaukee-based cleanup teams are fully trained, extremely experienced biohazard remediation cleaning specialists. We use the latest technology and personal protective equipment. Construction cleanup, floor scrubbing and warehouse cleaning isn't new for us. ERS follows state approved safety and disinfection procedures to return the scene as close to normal as possible. If required, we will remove personal property and damaged structural elements like flooring. We then dispose of everything safely and in accordance with biohazard regulations.
With both residential and commercial services, we provide unattended death cleanup services to individual families as well as property managers and business owners. Our ERS expert technicians are ready to help you 24 hours a day, 7 days a week, so you'll never have to face this kind of traumatic event alone.