Evanston Water Damage Restoration
Call ERS immediately before the water absorbs
deeper into the structure of your home or business.
We hustle so you can save money. We will get to any
location in Evanston in under 60 minutes.
Call Now 414-571-9977
EVANSTON HOME AND BUSINESS CLEANING
EVANSTON'S TOTAL DISASTER EMERGENCY RESTORATION CREW
ERS is Northern Illinois and Southern Wisconsin's number one company for emergency cleaning services. Whether you are currently dealing with a flood waters, fire damage, or anything else in need of fast, and efficient restoration, ERS will do whatever it takes to get you back on your feet as quickly as possible. Our employees come highly trained, able to handle whatever job is at hand. We use the latest technology in restoration techniques and are no strangers to:
Mold removal and restoration
Fire and smoke damage
Flood repair
Complete interior decontamination
We promise to work as efficiently as possible in order to leave you home or business looking good as new when you need it.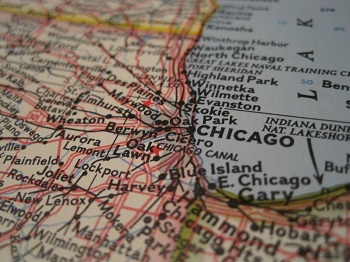 NORTHERN ILLINOIS TOP-TIER RESTORATION CREWS
Some of our competitors are well-known for leaving homes superficially clean, then disappearing upon final payment in the blink of an eye. Home and business owners soon find that materials were only temporarily attached, traces of mold remain, and the overall the job was only 80 percent complete. The fact that our crews absolutely will not leave until 100 percent of the job is complete to your satisfaction is what sets us apart from our competitors. Our testimonials and local reputation speaks for itself, and there is a reason that people tend to flock to us.
PROFESSIONAL TOTAL DISASTER RESTORATION AND LIGHT CLEANUP SPECIALISTS
ERS crews currently perform a wide array of services, and our professionals are able to handle most any job in question. From a quick air duct cleaning to prepare for the upcoming allergy season, to a complete overhaul of a totally submerged basement, ERS crews will treat each and every situation with the same amount of precision and attention to detail. We strive for nothing less than complete success, and it is our unfaltering standard of work that really set us above and beyond our competition.
FOR MORE INFORMATION ON OUR DECONTAMINATION , MOLD REMOVAL , OR OTHER SUPERIOR CLEANING SERVICES FELL FREE TO CONTACT AN ERS CLEANING SPECIALIST TODAY!